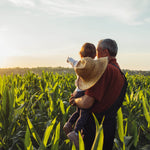 With the current rising global situation regarding inflation, energy and fuel costs. New thoughts and old processes are leading the way to new thinking around food, waste, and shelf-life for both the consumer and the farmer.
All these current pressures in the market will open up new ready-to-cook (RTC) food options for the consumers. Our hectic modern lifestyle contributes to driving this demand for convenience food.
One of the food areas will be dehydrated vegetable powders. During the drying process, the water is completely removed from vegetables, preserving their colour, flavour, shape and nutrients. Water removal during the drying process increases the shelf life of the vegetable powder at room temperature without adding any preservatives.
The demand for high-quality, clean growing vegetables will fuel the meals market to grow.
Dehydrated vegetable powders have an extensive offering in the ready-to-cook market. It is ideal for infant foods as they are easier to digest and have high nutritional value. Vegetable powders are also widely used for plant-based functional food and beverages.
The dehydrated vegetable powders can add flavours to soup, sauces, and gravies without adding any moisture, thereby retaining the consistency of the recipe.
This ready-to-cook packaged food offers convenient preparation options and a longer shelf-life in your pantry. The longer shelf-life and high nutritional value provided by the dehydrated vegetable powders will allow meals to be healthy and prepared instantly.
Wholefoods consumption trend has led this market to where it is heading, allowing farmers the opportunity to save crops with another means of bringing food to their table.
As more innovative food creators expand the plant-based functional food range, there will be a demand for fresh farm-grown dehydrated vegetable powders.