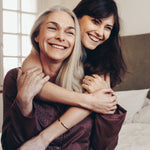 Collagen Peptides Australia
Turn to Bone Broth as a Source of Collagen Peptides in Australia
Health enthusiasts are always keen on the latest science behind how to improve health, and one of the best ways to address joint health is to seek foods containing collagen peptides in Australia. Nutritionists are always examining different compounds in traditional foods, and collagen peptides are associated with bone and joint health. Below, we explore several tips on how to get the most from premium products in Australia that contain grass-fed collagen peptides, as well as other highly nutritious foods we carry.
Tips Regarding Premium Peptides in Australia
The key to getting the most out of collagen is to understand what it is, what it does, and where to get it.
Collagen peptides are proteins that animals use to grow and reinforce connective tissues such as ligaments. We use collagen to safely move our joints and protect our bones from scraping against each other. As we age, we begin to produce less collagen, and this decrease is associated with many age-related joint issues.

Collagen is structurally similar to gelatine but is much easier to incorporate into your diet with supplements that take collagen from natural sources. We don't rely on industrial farming and instead turn to grass-fed animals when sourcing our collagen peptides.

One of the best ways to add collagen to your diet is bone broth. High-quality bone broth uses traditional recipes updated with modern science to create a healthy, low-carb, high-fat, and peptide-rich concentrate that's ideal for Australian diets.
We can't recommend this compound enough for those who seek a diet that can improve joint health.
Related Services We Provide to Grass-fed Collagen Peptides
Australian Bone Broth Co sources high-quality ingredients to produce premium bone broth, which contains the healthy peptides that your body craves. In addition to this, we also help you with:
Creative recipes that are designed to balance health and flavour. For example, you can add our bone broth to your smoothies to infuse a delicious raspberry & cacao smoothie with bone broth's vital power.
Pet-friendly blends that are perfect for your furry companions. Just like humans, your pets use collagen to keep their joints in good condition, so you can help them stay healthy by adding bone broth to their regular food.
Fantastic advice about the best ways to use bone broth and other collagen peptide sources. Our team is enthusiastic about health, so we love talking about it to all our customers. When you shop from us, you get the benefit of speaking with an experienced team that's looking out for your wellbeing.
Why You Should Buy from Australian Bone Broth Co
We believe in providing premium products at fair prices. Our team continually seeks new ways to improve our bone broth recipes or make it easier for people to get access to these blends. Retail businesses can order wholesale to unlock lower prices and offer their customers an exciting new supplement. Contact us to discuss how our bone broth can help you achieve your health goals and place your first order today.