On Sale
Bone Broth Concentrate - Natural Beef Bone Broth
Our natural flavored broth is the perfect elixir to start your day.  Sprinkle some fresh herbs or spices to make your own creation.
Perfect condiment to boost your favorite meal and so easy to disguise in the children's meals giving them a boost of all important nutrients.
Ingredients: 100% Australian Beef Bone Broth (88%) Naturally evaporated sea salt. Our easy-to-digest tasty broth is easy to make, just add 1 teaspoon to a cup of 100 ml of hot water for a beverage drink. NO added vegetables or herbs. Just Pure Beef Bones and Salt.

Serving Suggestion: Stir 1 teaspoon (10 g) into 100 ml of hot water for an instant beverage. Stir through your favorite dish to add a natural and nutritious flavour boost. Refrigerate after opening.
Customer Reviews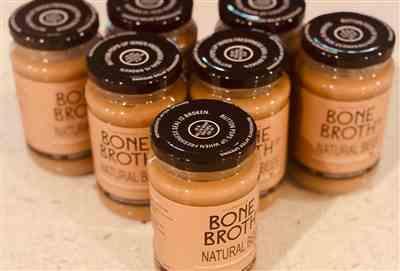 12/04/2019
Deliciousness in a jar
Love the bone broth concentrate, I drink a cup every morning. Perfect start of the day
Camilla R.
Australia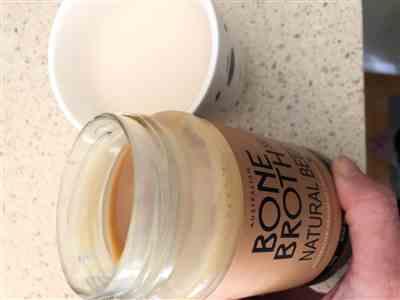 12/04/2019
Simple, clean and nourishing
I love how simple the ingredients are.. just two of them, sea salt and bone broth. Taste wise, delicious and very nourishing for any time of the day. I love the fact that I can come home - hungry and have a hot cup of bone broth to fill me up.
Su T.
Australia
12/07/2019
Delicious
The Beef Bone Broth is now part of my morning ritual. Tastes great and loving the benefits it delivers.
SImon D.
Australia
12/05/2019
Bone broth
Loved it. It is so easy. I can skip a meal when rushed and have a cup of bone broth.
Margaret D.
United Kingdom
10/15/2019
Nice to have the convenience of ready made Broth
Have been daily having it and the taste seems ok, just a teaspoon in a cup of hot water and your done.
Delia D.
Australia