On Sale
Bone Broth Concentrate - Natural Beef Bone Broth 375 grams-
Our natural beef bone broth flavor is the perfect beverage to start your day. Sprinkle some fresh herbs or spices to make your own creation.
Perfect condiment to boost your favorite meal and so easy to disguise in the children's meals giving them a boost of all important nutrients.
Nothing to Hide: Our natural beef bone broth is made from only grass-fed and finished Australian beef bones and evaporated sea salt. Ideal base broth to flavour as you desire by adding herbs and spices. Easy to disguise and boost children's meals.
We do not use any form of vinegars or apple cider vinegars in our bone broth process.
Look after Yourself with a cup a day: Our bone broth is a perfect way to include a rich food source to your diet. Our beverage broth has 16 key amino acid nutrients in each 10 grams serve. 
Ingredients: 100% Australian Beef Bone Broth (88%) Naturally evaporated sea salt. Our easy-to-digest tasty broth is easy to make, just add 1 teaspoon to a cup of 100 ml of hot water for a beverage drink. NO added vegetables or herbs. Just Pure Beef Bones and Salt. Refrigerate after opening. Will last for 4 months in the fridge once opened.
Our current Best Before Date is 15 December 2023
Recycling: The metal lid and glass bottle are both widely recycled.
Customer Reviews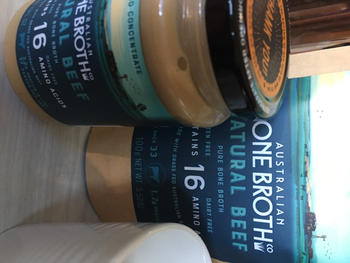 06/12/2021
Natural bone broth
Very tasty as a drink or enhances cooking. Would highly recommend this Aussie product. Delivery is fast & care is taken in packaging so items arrives safely.
Chrissy W.

Australia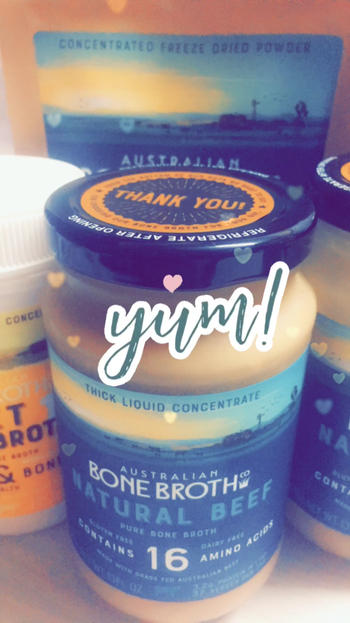 09/14/2020
Honestly best tasting broth
Delicious tasting Beef bone broth to enjoy as a hot drink or added to recipes adding nutrients to your meal. Fast delivery & well packaged. Would highly recommend this lovely tasting broth. Our dog also enjoys the pet bone broth.
Chrissy W.

Australia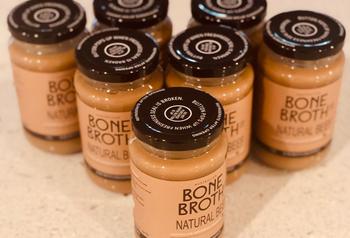 12/04/2019
Deliciousness in a jar
Love the bone broth concentrate, I drink a cup every morning. Perfect start of the day
Camilla R.

Australia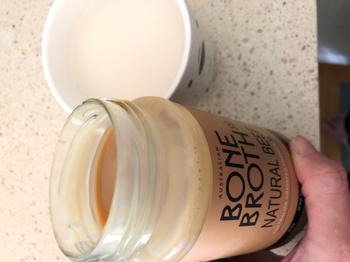 12/04/2019
Simple, clean and nourishing
I love how simple the ingredients are.. just two of them, sea salt and bone broth. Taste wise, delicious and very nourishing for any time of the day. I love the fact that I can come home - hungry and have a hot cup of bone broth to fill me up.
Su T.

Australia
05/12/2022
Tasty
This bone broth tastes great and is a gentle and filling way to break my fast
Kate R.

Australia